I filled the gearbox with oil to control the operation. But the oil immediately spread under the bike. I took the cover off to look. It misses the complete lower part of the seal ...
I will order a new seal. But how to reassemble the cover? It is necessary to reposition the pignon of the kick but how?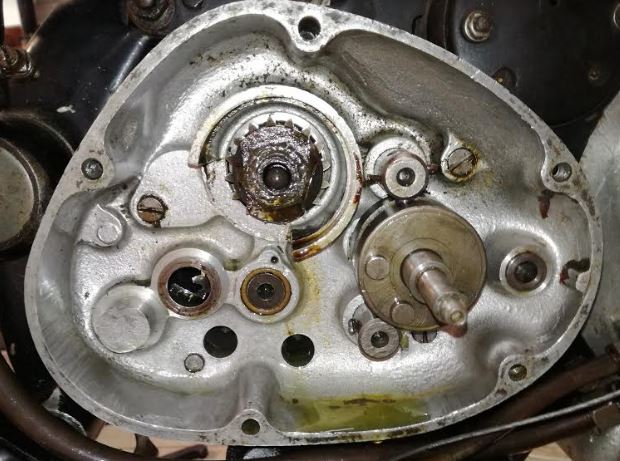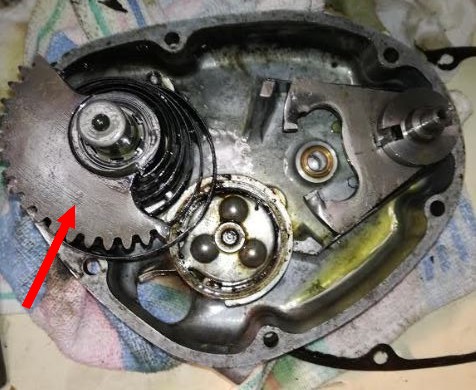 Ruddy
Life is beautiful and you have to enjoy it
---
You have to leave the kickstart lever on the shaft. Use this to wind up the spring to the correct position, then holding the cover and kickstart lever, fit the cover.
Dave.
---
What if the Hokey-Cokey
is
what it's all about?
---
Hello Dave & Spriddler
Many thanks! I order tomorrow the gasket kit.
Regards, Ruddy
Life is beautiful and you have to enjoy it
---
Who is online
Users browsing this forum: Google [Bot] and 5 guests