Hi has anyone fitted a Thorspark system into a kf2 mag if so I would be interested to know if the fitting is as straight forward as they say and how effective is it.
---
Member
Posts: 892
Joined: Fri Dec 09, 2011 5:33 pm
Location: Irene Gauteng SOUTH AFRICA
Roy, I have fitted Thorspark to my 31 CSR which has the K2F magneto. You will need to fabricate a bracket to mount the ignition coil, be able to follow their wiring diagram and connect the wiring, you will need a strobe type timing light - powered is preferable and you will need to make a pointer and timing mark on the alternator rotor.
I would allow for a weekend to do the complete job. I sacrificed the bakelite cap, because I wanted to hide the fact that it has been converted, so I drilled through the earth wire connection to run the Thorspark wires and removed the earth brush. The only fault I have had with my ignition is the screws holding the pickup module came loose, they should have been Locktited on installation.
CAUTION: When setting the timing you will have to run the engine at high rpm without the primary cover - mind your fingers!
Here are some pictures:
Coil bracket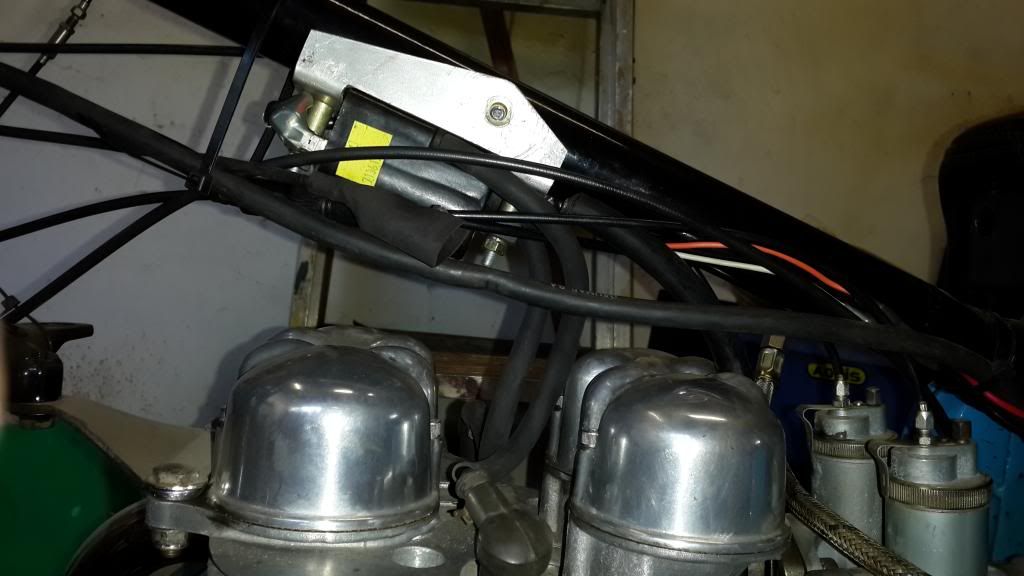 Pickup and magnet on spindle, wiring exits through old earth connection in bakelite cap
Timing pointer and marks (marks were changed to white for better visibility with timing light)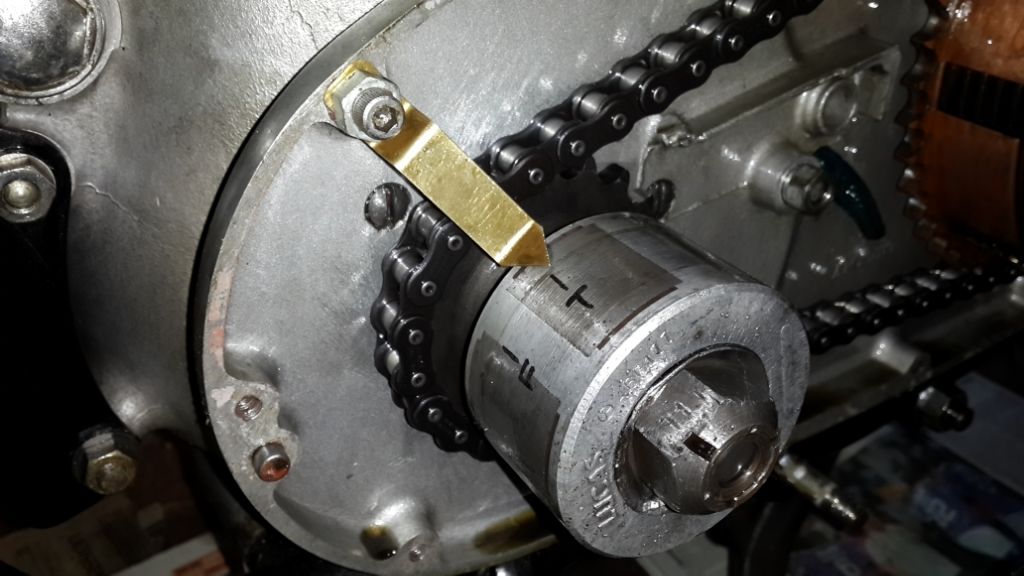 [/url]
Rob C
---
Thanks Rob the pictures are useful I will be converting a G15 with the Norton Atlas engine.
Regards Roy
---
Who is online
Users browsing this forum: No registered users and 12 guests