Hey folks,
I'm wondering if anyone can point me to documentation, or just know about where the center stand is to be anchored? It seems obvious but apparently not enough for me to figure out. Also, is my confusion a result of a damaged spring on here or should the hook be bent inwards ?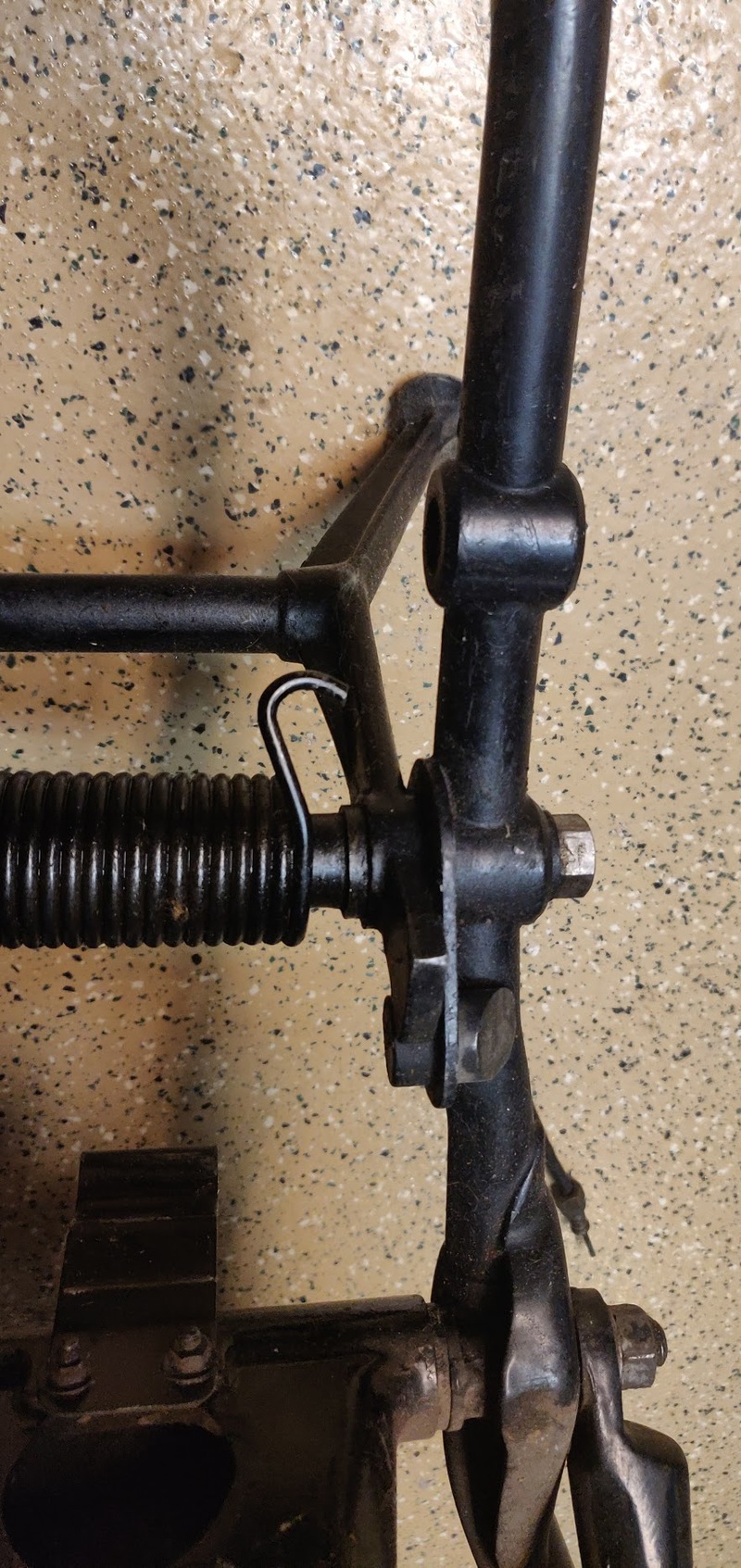 and just for reference here is what I have: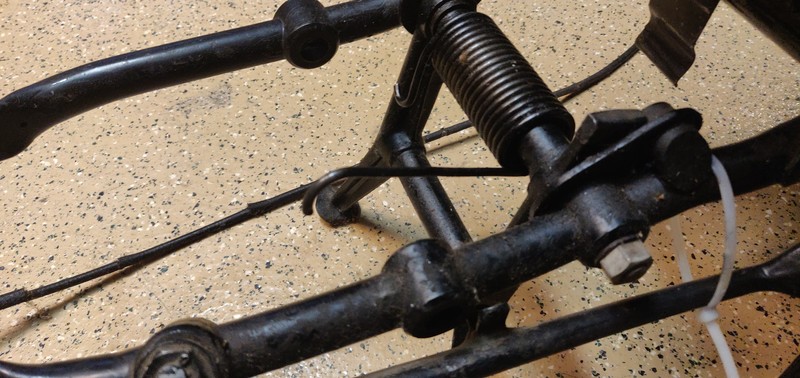 Thanks!
---
Hi
The spring looks to be correct - the short hook in the first photo goes through a convenient hole in the RH rear engine plate.
I'd add an image but it looks like the server needs attention - I'm getting 'The uploaded file is empty' message - Image now added:
There is plenty of information on here advising how to fit the spring without losing your fingers - eg.
http://www.jampot.com/article_read.asp?id=49
Regards Mick
You do not have the required permissions to view the files attached to this post.
Last edited by
Mick D
on Thu Mar 21, 2019 10:11 am, edited 1 time in total.
---
Member
Posts: 1015
Joined: Wed Oct 12, 2005 9:45 pm
Location: KENT UK
Mick's right. Once you have the right hand side engine plate in position, it becomes a lot more obvious. Also check out the spring thing. its not difficult when you know how to do it
---
---
Who is online
Users browsing this forum: Google [Bot] and 9 guests