I am currently doing up the engine of a 1953 M30.
The crankcase halfs are a bit rough and I have my doubts about getting it oil tight.
Specially where the cilinders meet the crankcase throats.
The drive side crankcase throat is bevelled to create a oil gallery for feeding the inlet camshaft.
This leaves some very narrow sealing surfaces, specially near the (far too large) pushrod holes.
Then there is the oil feed to the crankcase bridge, for the heads.
The annular groove of the drive side cilinder has to take care of that.
I have my doubts about how much oil leaks away here.
Later models (from 1956 onwards?) make use of the hole drilled for the front top crankcase bolt for feeding the crankcase bridge gallery, which, if I understand correctly, is fitted with 2 metering plugs 018990 for feeding both camshaft areas.
Would it be worthwile to convert / machining the 1953 cases to this later way of oil distribution?
So blocking of both galleries created by the cilinder.
Another thing that puzzled me:
The timing side crankcase half is so to say the blind side of the crankcase bridge gallery. Here, same as on the drive side, in the middle, a hole is drilled that meets the annular groove of the timing side cilinder. The is no other connection to this groove, so oil can go nowhere. Unless by leakage..
What can be the purpose of this?
Below some images of the actual delinquent..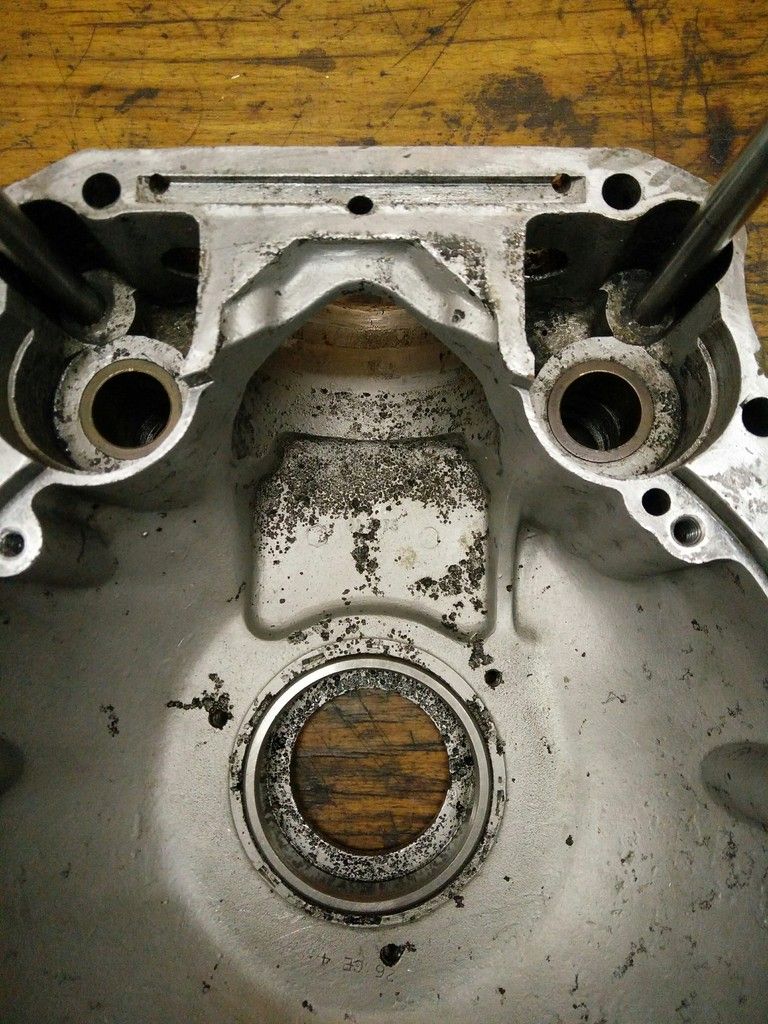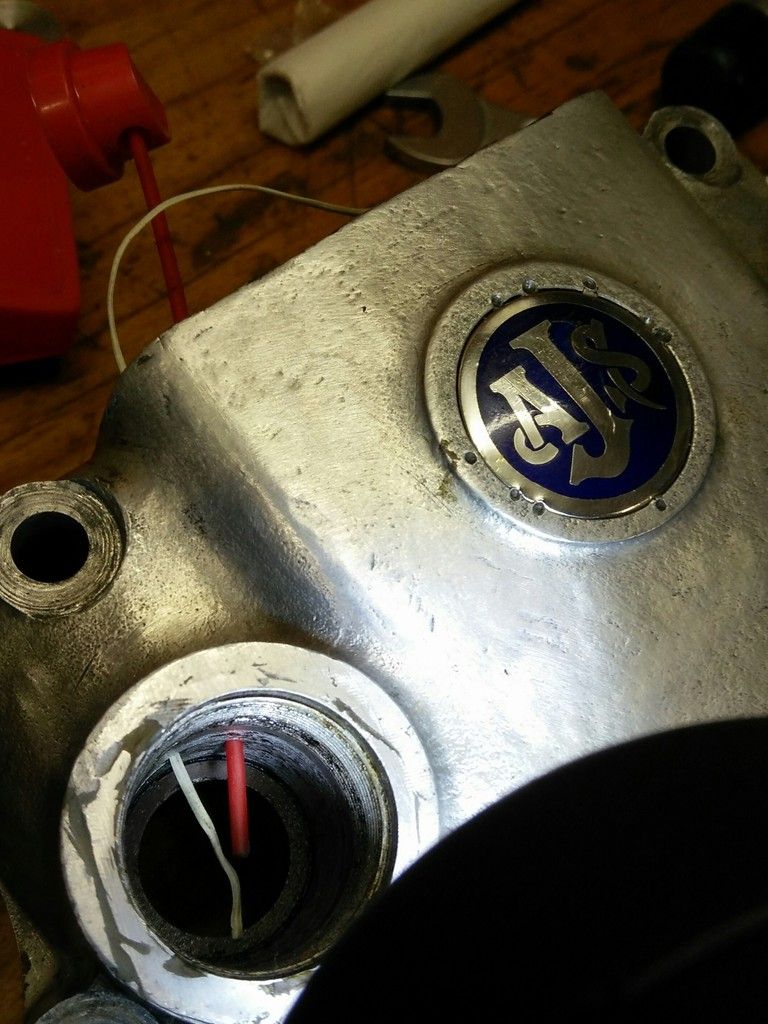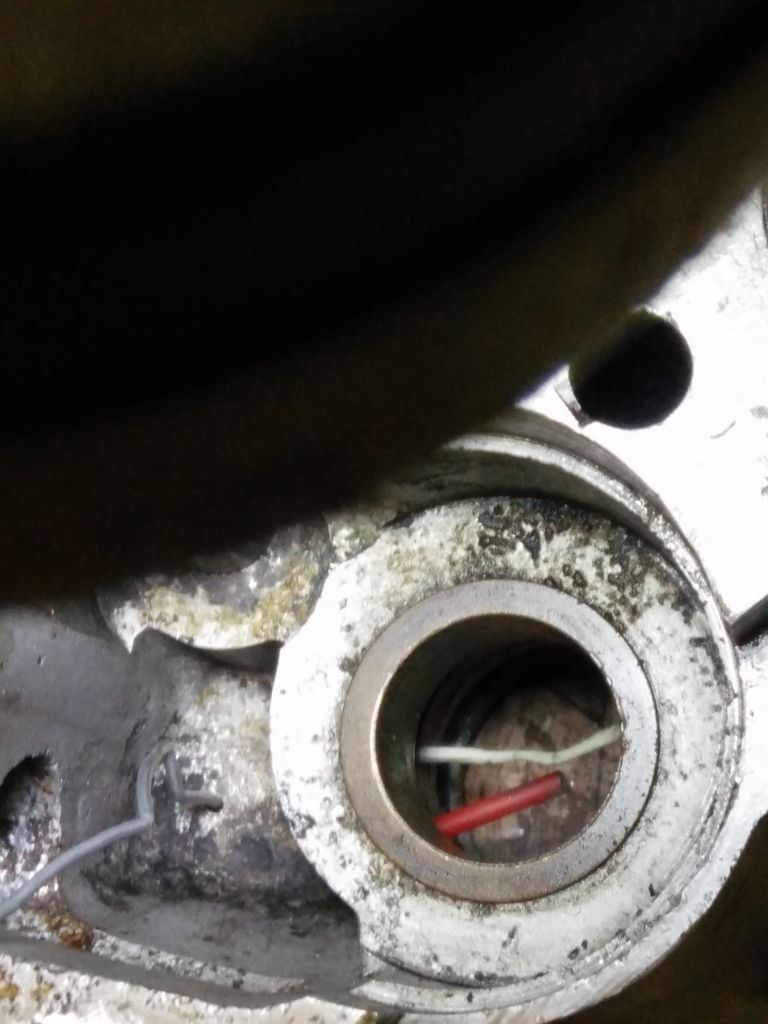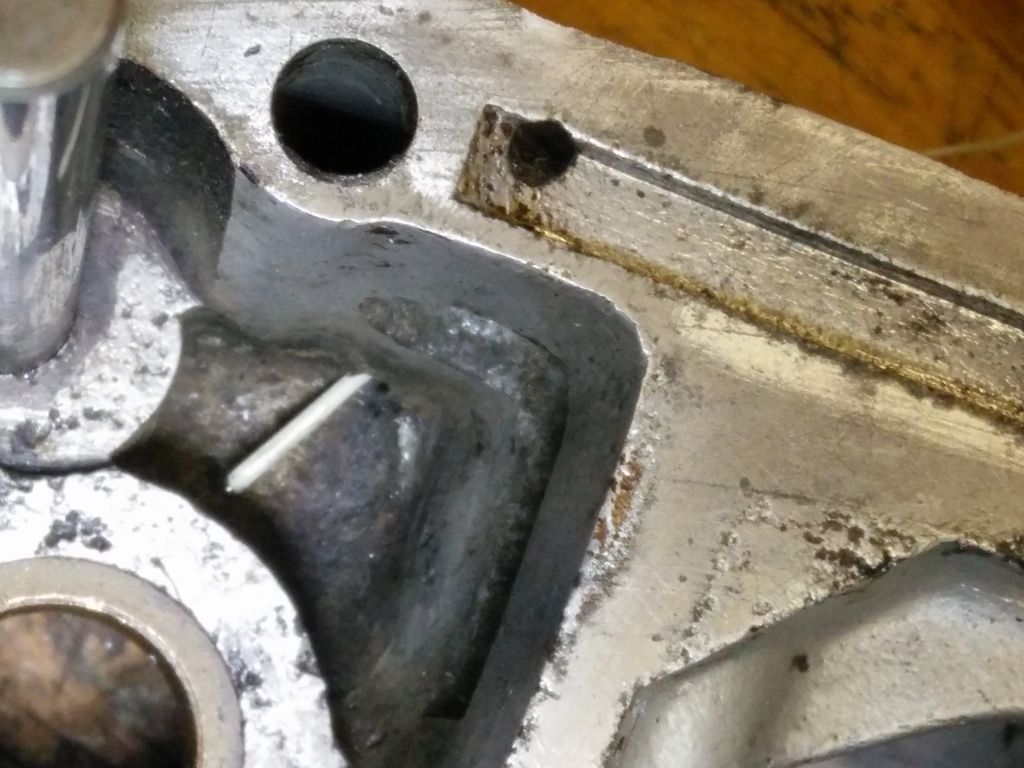 ---
Who is online
Users browsing this forum: No registered users and 5 guests