---
Thanks to Pete for a very good run today in glorious weather.
Don't forget next run is Bank holiday monday May 6th
Meet the Poachers for brekky run,Byards leap cafe.
Meet Noel Clays (Ikea roundabout A610) 10.00am.
---
Here's a snap of all the bikes from today, though mine's hiding.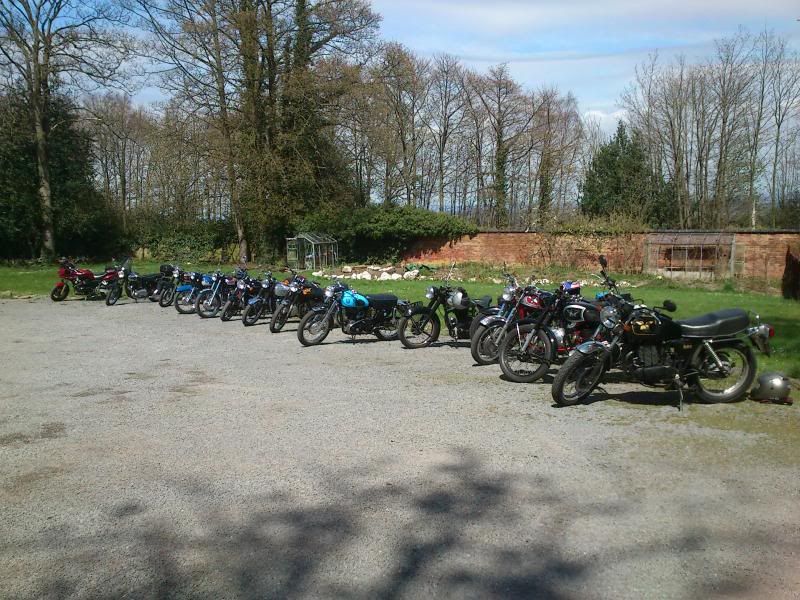 An excellent turnout, especially considering the forecast, which was wrong.
---
Who is online
Users browsing this forum: No registered users and 1 guest