I am going to stand in a corner facing the wall wearing in pointy hat.
---
quote:

---


I have written a book on the G15 and N15 series, but it is not finished, as i was also writing the P11 book and this has now almost been completed


---
Hi John,
That P11 book of yours is a long-term project -- really! I heard some rumours lately about the book finally being published - or was it just rumours?
I have two P11 projects to be .... one P11(122xxx) and one P11A (124xxx).
Knut Sonsteby
---
Back Brake Pedal. Your right they are as rare as rocking horse ------.
But i think iv'e got one,I needed one no luck in Blighty so tried the good oll USA,and ended up with two,if you care to pm me with phone no i will see if i can help you.

Cheers Owen
---
Member
Posts: 126
Joined: Thu Jul 07, 2005 12:00 am
Location: BADEN WUERTTEMBERG GERMANY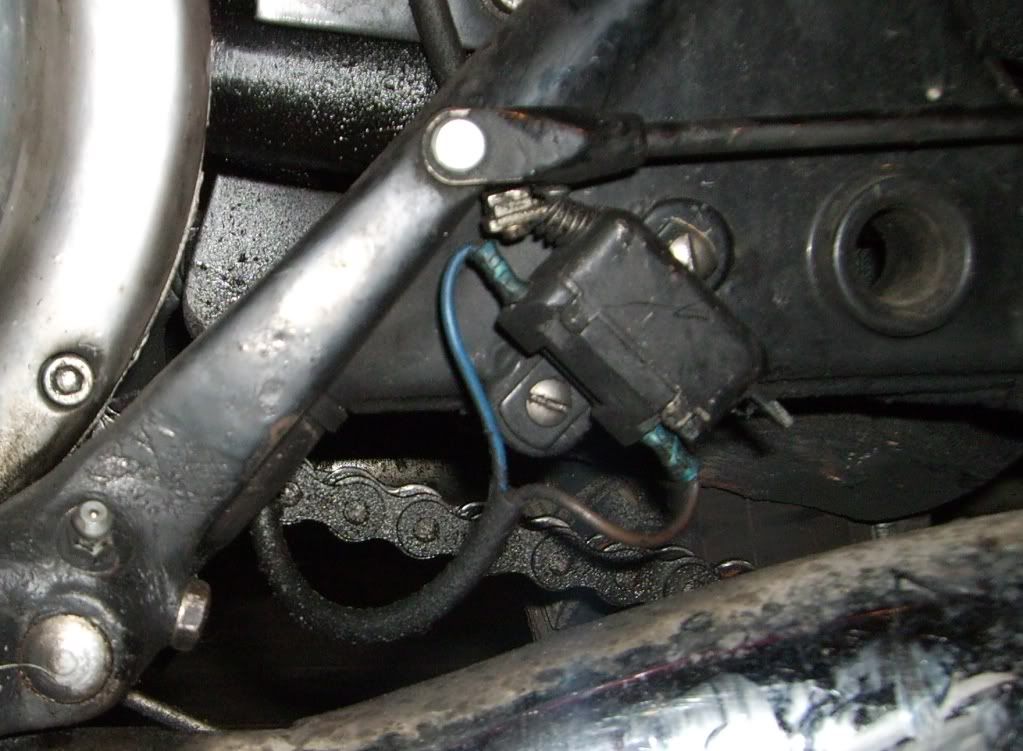 It seems I have a similar problem.
The colored picture is the actual pedal at my G15CS, the b/w picture is a scan
from an old acvert of a G15CS. The rear lever seems to be about 1" longer and there is
an adjuster screw for the brake light switch at the inner side.
Ludwig
---
Great pictures, thanks - that is just what I wanted to see.
I've been checking Ebay everyday and think I found one at last. Typical that it was twice the price of anything else on there and it was in the States so shipping is pricey but times running out. Just hope firstly it turn up and secondly it fits ok. The part number the seller listed was different but I think that was the casting number not the part number if he got it from the pedal.
Here's the link - [url="http://www.ebay.co.uk/itm/170772463661?ssPageName=STRK:MEWNX:IT&_trksid=p3984.m1439.l2649"]Click Here for Ebay[/url]
What do you think? It's got the adjuster bolt and crucially is kinked out from the pivot to clear the LH Exhaust.
---
Member
Posts: 126
Joined: Thu Jul 07, 2005 12:00 am
Location: BADEN WUERTTEMBERG GERMANY
Congratulations,
mabye 029562 is the casting number, spares list says part number is 029559. I think the price you had to pay for it is fair. I'm just waiting for an answer to a request for one at AMC Classic Spares.
Ludwig
---
Ludwig keep an eye on your Elecric cable from the stop light switch .It looks close to the chain to me and one of the wires is live all the time ??.Glad to see pleanty of OIL on the chain.
RIDE with CARE and LIVE LONG to ENJOY your Bikes and Scooters.
Insured with Peter James.
r w webb
---
Ludwig - The seller had asked for more for the lever but I made an offer to get it reasonable and it was accepted. Fingers crossed it turns up!!
I did ask Steven at AMC spares for the pedal a couple of weeks ago but he said he didn't have one. I got all the other stuff that fits onto it though like clevis pin, pivot bolt etc..
---
Member
Posts: 126
Joined: Thu Jul 07, 2005 12:00 am
Location: BADEN WUERTTEMBERG GERMANY
Thanks, Rex.
The switch was a wrong one ("pull to close") and I altered it to a "push to open" by taking the internal spring outside of the case. In the meantime a have a correct switch and hope for a correct pedal at start of the season. I will take care of the wires.
Annoying to reveal always further bodge even a year after purchase of the bike.
Ludwig

Edited by - Ludwig on 05 Feb 2012 4:04:06 PM
---
I've been hard at work on the bike and took it out for it's first little run tonight, it ran really nicely although I wish I'd have found a 22T engine sprocket to gear up a bit.
Stopped to take a few pictures en-route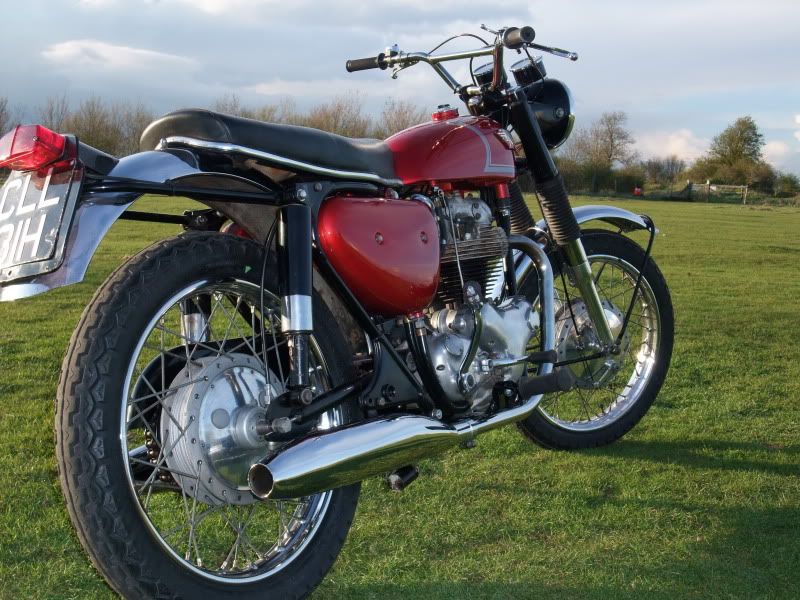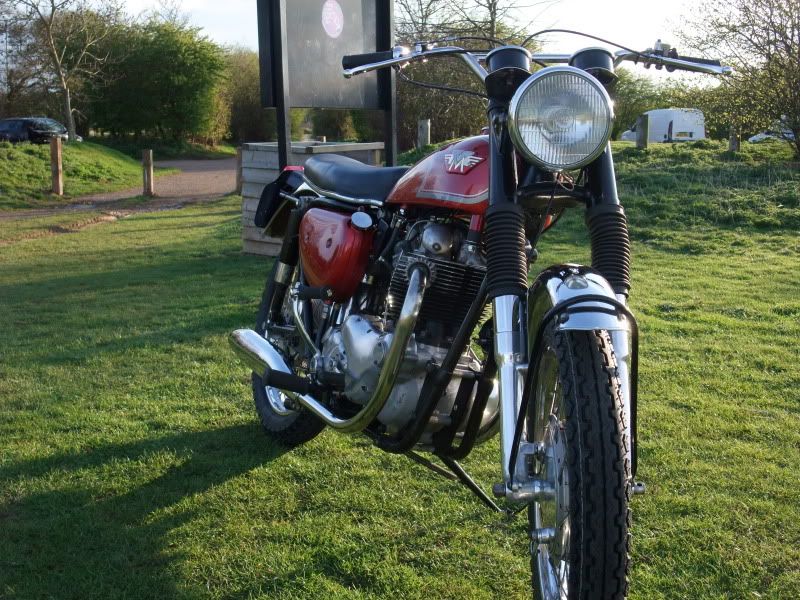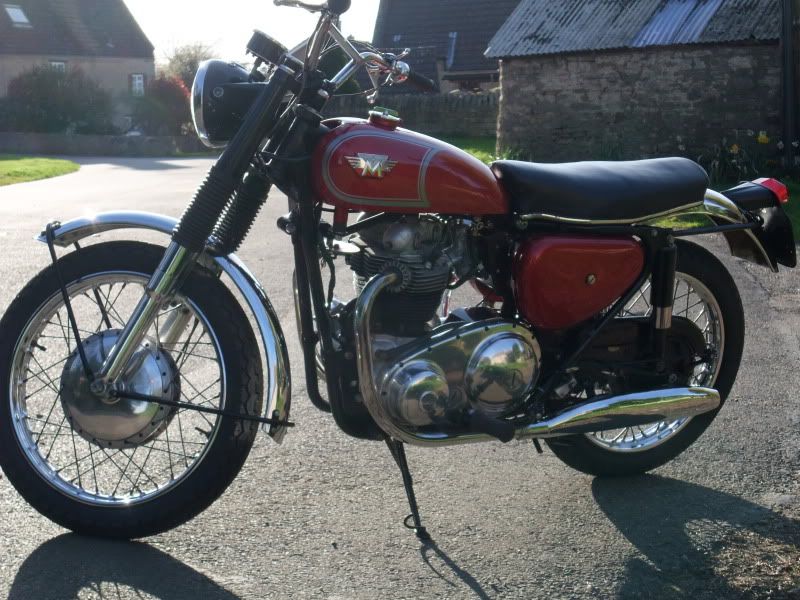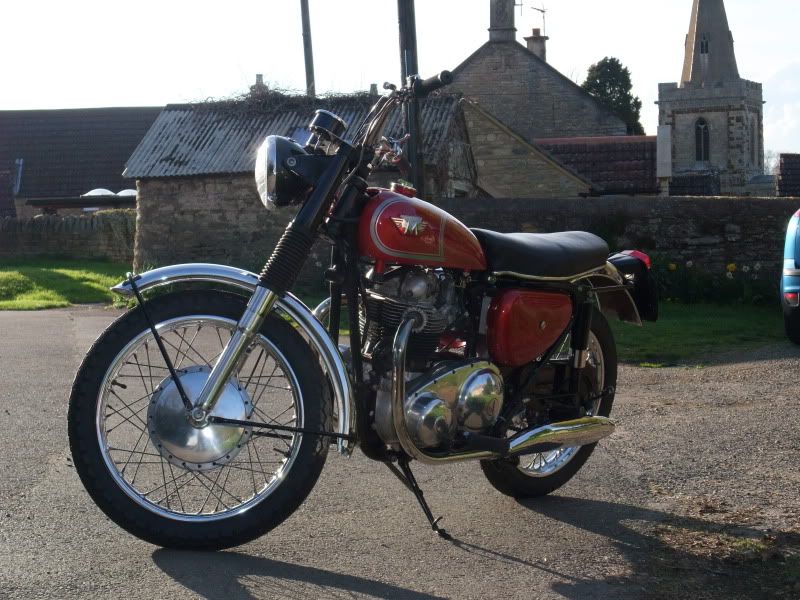 ---
Who is online
Users browsing this forum: No registered users and 3 guests