Hi All,

I am about to drop new Hepolite pistons into my 59 G12. Unfortunatly I dont know the direction they need to go in. They are the ones with a round head and they have a cut away on one side for a valve to clear the top of the piston. So the question is, does the cut away need to be on the inlet side or the outlet ?


Thanks for your advice.

Yves
---
The 59 G12 spares list illustrates a piston with two cutaways. I am confused that a piston may need a cutaway for one valve only. Are you sure its right for your bike?
clive
if it ain't broke don't fix
---
Hi Clive,
I certainly hope its the right one. I actualy have 2 sets. And they both look the same. I bought them independantly supposedly siutable for 59 G12. As I have been reeding, 59s was a special year in terms of Pistons. Before and after the used different shapes...
I have added a picture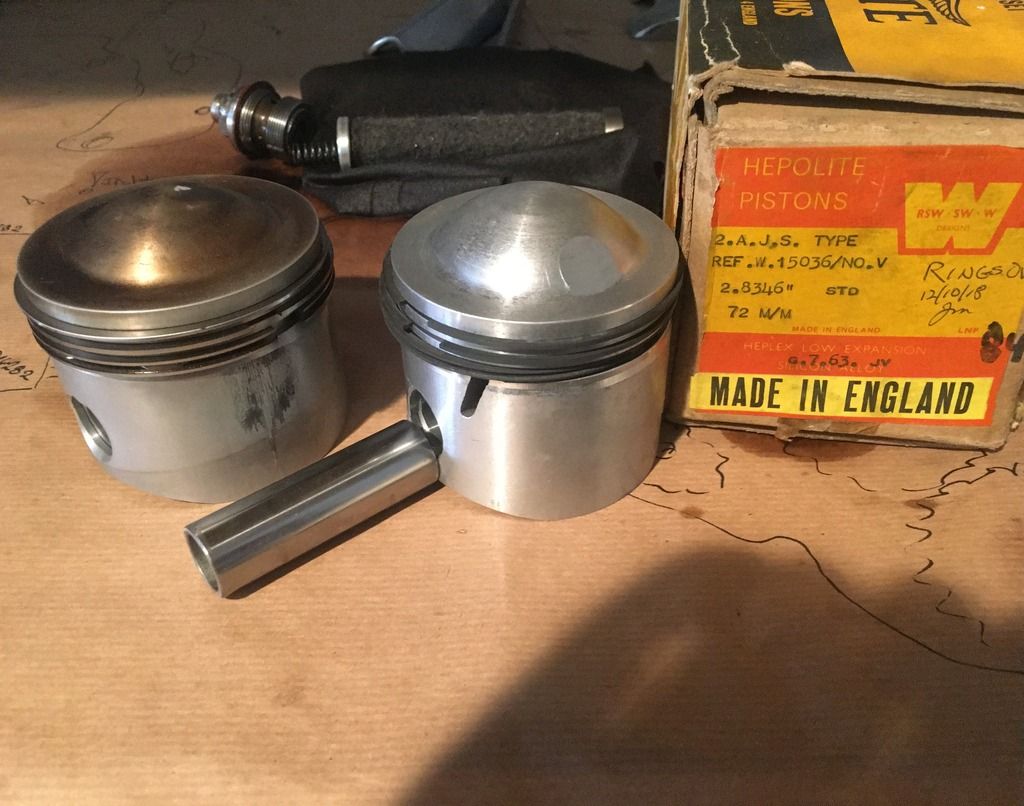 On the verry left is the one I am replacing. To me it looks like, the cutaway is not realy required. Because the origional one is completly the same but without the cutaway...
---
---
They are not completely the same as the dome in your new one is higher. It will give a higher compression and is why the cut out is there. Cannot help with which way it should be fitted. Can anyone with more knowledge of the 59 G12 help?
clive
if it ain't broke don't fix
---
The cut out is for the inlet valve
Poul
---
Its amazing, the way you guys are helping.
I cant thank you enough.

Thank you !!!!
---
Who is online
Users browsing this forum: No registered users and 8 guests