Underwent the operation on my spine last Tuesday (yes, they did actually find one). Pon awakening can only say that the results were truly remarkable. I was able to waggle the toes of my left foot, something that i have been unable to do for nearly 2 years, a lot of the unresponsive muscles in my left leg started firing up on command and various associated pains in my back and shoulders disappeared.
I can only say that the neuro surgeon at the QE did a fantastic job. However, I still have the lack of sensation in the left foot and calf as before but to a slightly lesser degree. The neuro surgeon says that it may or may not return over time. still got a load of staples running up my back like a zipper that will be removed later this week and am only in mild discomfort and stiffness from the operation which will pass once the healing process gets underway.
Now for the bad bit ...... Not allowed to lift anything, no gardening housework prolonged periods of standing for 4 weeks, that rules out model engineering in the man cave
. No periods of sitting longer than 30 mins for 2 weeks. No driving for up to six weeks (SIX WEEKS!!
). No riding motorcycles for 3 - 5 months
I'm bored stiff already. So this seasons riding is kicked into touch just when we have the best weather for years roll:
However, I am up on my own two feet, alive and kicking so that's a bonus. See you out and about next year folks.
Tommy RE
Last edited by
Tommy RE
on Mon Jul 16, 2018 4:37 pm, edited 2 times in total.
---
Good news, hope you progress well and back on the bike soon.
Regards
Merlin
Chemists do it with test tubes
---
Member
Posts: 1387
Joined: Thu May 10, 2007 4:26 pm
Location: NORTHANTS UK
Ditto!
Alan [Morini] Jennings
---
Member
Posts: 447
Joined: Wed Mar 05, 2014 4:21 pm
Location: Oxted, UK
Take it easy Neil, look after yourself..... Popsie Phoenix will wait for you
Good Luck
Peter
---
Glad to hear you're well, sad to hear you're bored. You can have a ride for Christmas! Cheers, Andy
---
Tommy, think of it this way.
temporary discomfort, boredom through inactivity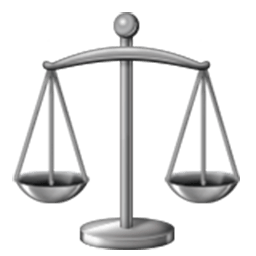 restored abilities for year to come
Get well soon
---
I was positive that the op would be good for you.

The time will pass faster than you think.

Best wishes

Johnny B
---
No prolonged standing, that rules out the washing up then. Boring I know but do as the doctors say.
---
Stick with it do what the doctors tell you come December you will reap the benefits good luck.
---
pkr87 wrote:No prolonged standing, that rules out the washing up then.
That's no excuse. People sitting in wheelchairs manage to do the washing up.
---
Who is online
Users browsing this forum: No registered users and 18 guests