<![if !vml]>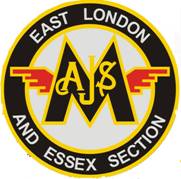 <![endif]>
The Early Days of the East London & Essex Section
In the mid 1970s Ken Smith, who had been a section rep' for an earlier section attempted to start a regular section meeting at the Green Man public house in Navestockside, near Brentwood in Essex. However it was soon apparent that there were many more non AJS and Matchless bikes attending than there were bikes of the marque and it was decided that instead of becoming a new section of the AJS & Matchless Club that an entirely new club would be formed and this became The British Owners Club.
<![if !vml]>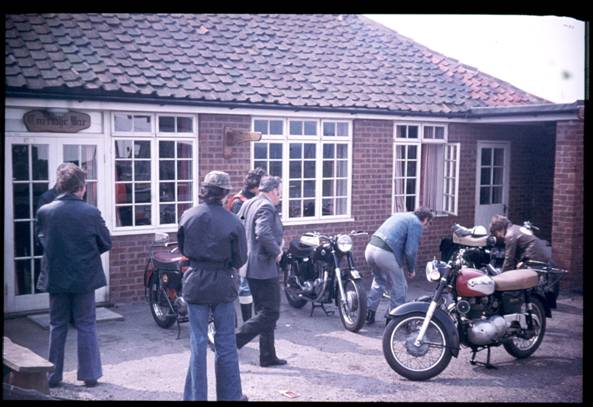 <![endif]>
An early meeting at the Green Man before the decision to become The British Owners Club
Nothing more was done as regards forming a section in the locality until December of 1981 after Kevin O'Brien had placed the following piece in the November Issue of the AJS & Matchless Owners Club Jampot magazine after having previously mentioned the need for the formation of new sections in an earlier edition of the magazine
"So now I have had a dig at everyone else's conscience you had better put my name on the list. Equally if anyone would be interested in starting an East London/Essex section why not give me a bell on 01 593 2743"
<![if !vml]>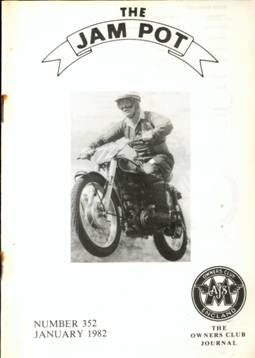 <![endif]>
The first section notes (below) appeared in January 1982 in this edition of "Jampot"
East London Members in the area of South Essex or East London who would be interested in Club runs on their bikes plus an occasional get together for a pint are asked to contact Kevin O'Brien on 10 593 2743. The inaugural meeting has been held and with a little more support a suitable local will be chosen for regular meetings. With a current membership of two (Kevin and Andy, from Rainham), both singles types, there is an urgent need for at least one other member, a twin owner, to balance the discussions! We look forward to hearing from you.
<![if !vml]>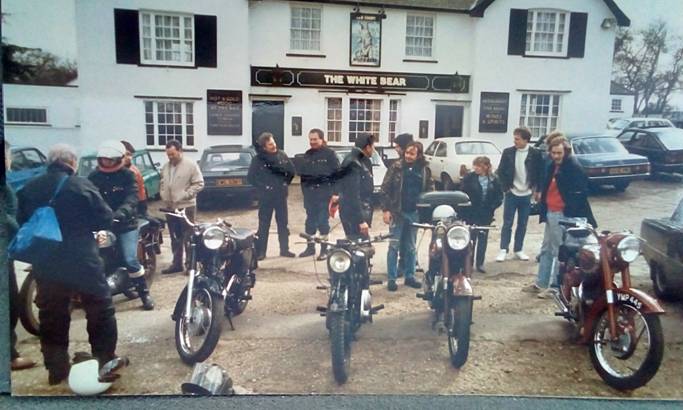 <![endif]>
Members bikes outside the "White Bear" public house in Stanford Rivers, at one of the early meetings of the section. Sadly this place was lost to us when it was closed and sold. It has now been converted into housing
Subsequent issues of "Jampot" carried the following notes showing slow but steady growth in section membership
March 1982 The progress was slow with just three signed up, Me (K O'B), Andy and Frank and we meet at the White Bear, a very well used watering hole with local British Iron.
May 1982 Having now had two section meetings we have increased members to six, new additions being Nick Taylor, Richard Smith and Pete Smith
July 1982 May's meeting saw a further two faces, Dave from Loughton and Cedric from Harold Wood, the landlord banishing us to the back room as our helmets were not well appreciated on the floor of the bar.
August 1982 Another good meeting, with Dave and John arriving for the first time on their AJ's. We are growing with each meeting, this time we were seven.
October 1982 The last meeting saw four riders from the Kent section and one lone rider from the Hertfordshire section (Lionel on his big twin)
November 1982 Our first event outside of a club meeting as we attended a charity show at South Woodham Ferrers.
The meetings went from strength to strength throughout 1982 and the following years, continuing to grow to the healthy number of members that we have today and which saw a record 45 at the club night of 22nd February 2007, that year being the year of our 25 years as the East London and Essex Section
Our thanks go to Kevin for his initiative in forming the Section back in late 1981/1982
<![if !vml]>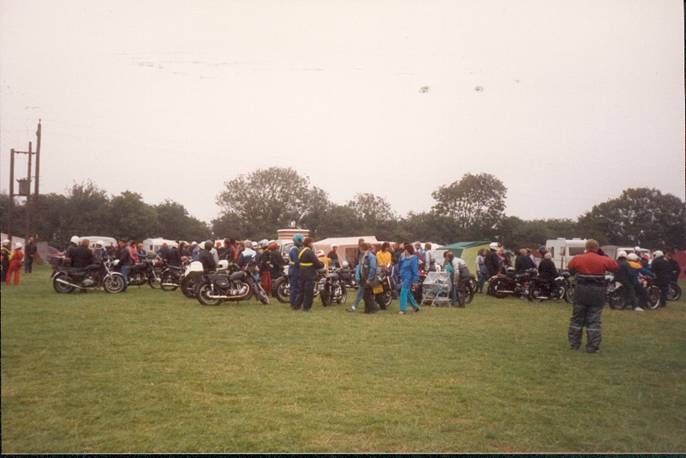 <![endif]>
The 1988 Jampot Rally, one of the earlier national events attended by section members
Return to East London & Essex Home Page