Back to East London and Essex Home Page
Our "Quarterly Quest Newsletter 2006 to 2016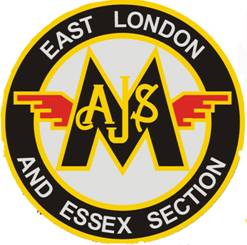 You can see what our section had been doing between 2006 and 2011 by looking at the
different issues of our section magazine and newsletter, the latest issue of which gave
most of the various events and meetings that section members would be taking part in.
Past activities of the section since the end of 2016 can be seen on the Section Notes  page.
Click on any date you like below to open a particular issue of our Quarterly Guest Section Magazine.
These documents are produced in the form of a PDF document.
Please note that although our newsletter was called "Quarterly Quest" it was only actually issued quarterly
between 2006 and 2011. Subsequently it was only issued at the start of each year and gave the section's
events calendar for that year and our section contacts. Information on all of our future section events can
be seen with this Link or by e-mailing us on EastLondon@jampot.com 
Back to East London and Essex Home Page